Taryd
Branding
Introduction

What do we do and how do we do it?
Taryd is a retailer and designer of outerwear that prioritizes protection and warmth through use of both a circular economy as well as textile waste donations from the public incited by a strong sense of community.




Brand Mission

We strive to protect the environment and to provide warmth and protection to those interested in visiting nature or seeking to live among the trees altogether. By establishing a sense of community with our clients we intend to create a mutually benificial relationship, similar to that seen in nature itself.
Brand Voice

Rebellious but concious, an Off-The-Grid Mentality
Cultivator Program

Taryd's implementation of a Circular Economy intends to involve the customer base as much as possible. Donation boxes will be placed around major United States cities allowing for anyone to donate clothes that are found to be too old and worn for anyone to be able to use. From this, the Cultivator Program emerges. The donation boxes come with tray that must be tilted for the waste to drop into the box itself, an individual that fills 10 or more trays worth of textile waste and sends us video proof to our email will be titled a Cultivator and sent an honorary badge. Being a cultivator will allow for exclusive deals and also be given alerts whenever a sale is coming soon.
Brand Development
Trademark
Why a beetle?
Not only are beetle's natural recyclers on top of being well protected by their effective shell, which represents what we do and how we do it perfectly. They have been symbols of the cycle of death and rebirth for thousands of years, a proper representation of our strong belief in second chances.
Icons
Brand Patterns
Brand Palette and Typeface

Touchpoints

Donation Boxes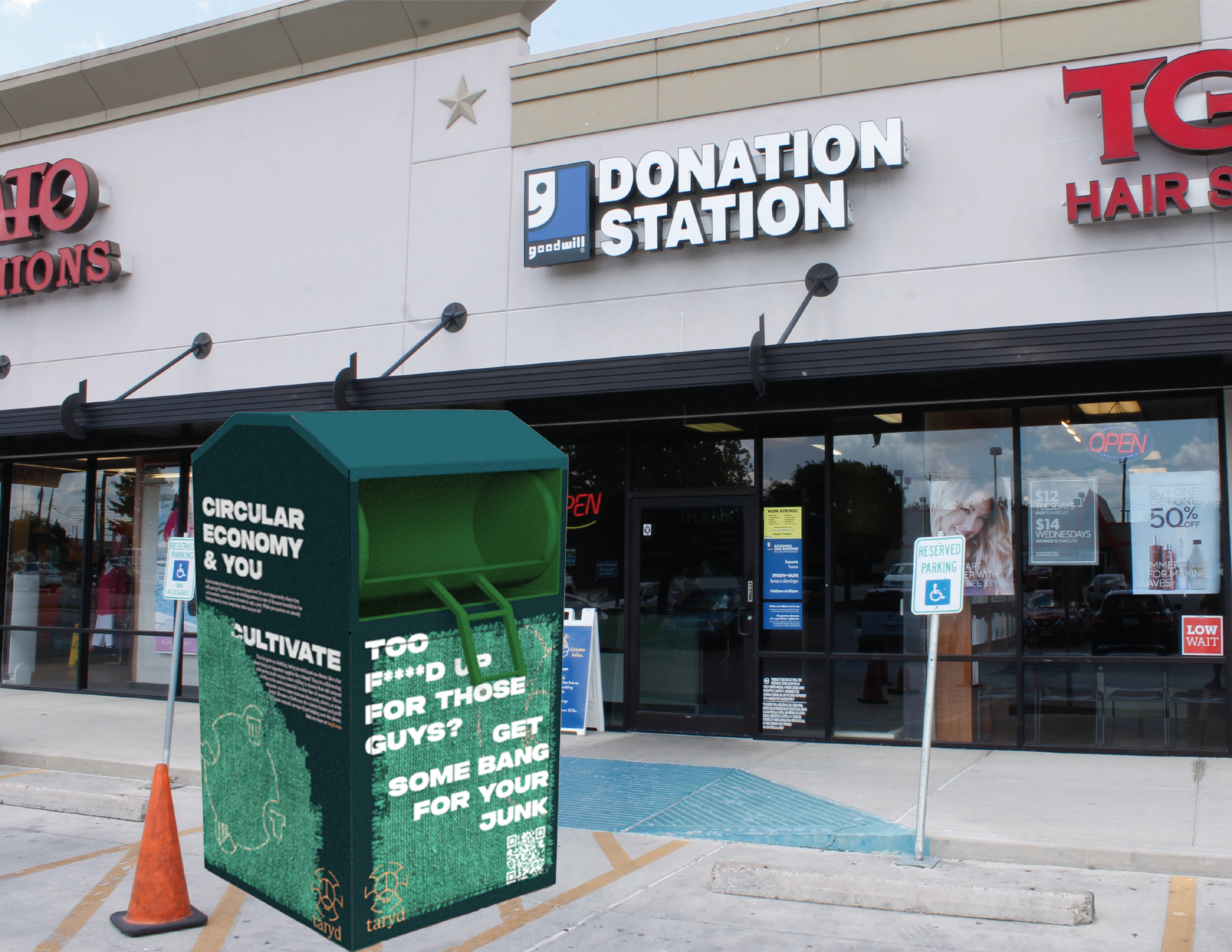 Website





Trucks